Lifetime of LEDs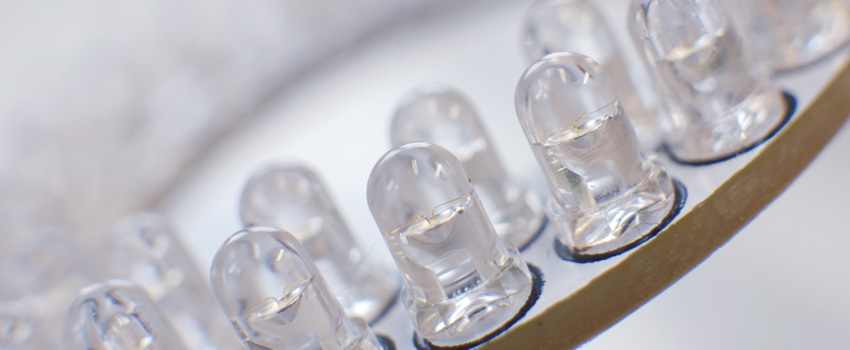 Some LED manufacturers state the lifespan of their products to be around 50,000 to 100,000 hours before the brightness falls to 50% of the initial value.
The lifespan is based on the continuous mode. To achieve such a lifespan in actual application, both operating and ambient temperatures must be optimal.
Therefore, we assume a realistic lifespan of about 20,000 hours using the best LEDs.
These values ​​apply to LEDs of types T1, T3 and SMD. Different values apply for UV LEDs due to high reflections and energy density: for T1 and T3 UV-LEDs, a realistic lifespan of up to 10,000 hours is expected, and for SMD LEDs, it can be up to 25,000 hours.

To extend the lifespan of LEDs and thus save costs, the Light Intensity Controller (LIC) can be used. The LIC can operate lighting in TRIGGER mode and thereby extend the lifespan by multiples. The lifespan can also be extended by slightly over-sizing the power of the lighting during planning and adjusting it with the help of the LIC in case of intensity loss. The use of the LIC to extend the lifespan is especially recommended in the area of high-performance lighting and custom-made products.
For a long LED lifespan, the following should be considered
PCB material (aluminum PCB for high-power LEDs)
Thermal protection (polymer) between PCB and housing.
Selected housing design to bring the operating temperature to around 40°C.
Occasional flash mode helps to extend LED lifespan in continuous mode.
A fan is suitable for additional heat dissipation from the housing.