LIC-CA Controller
LIC-CA Current-Regulated Analog Control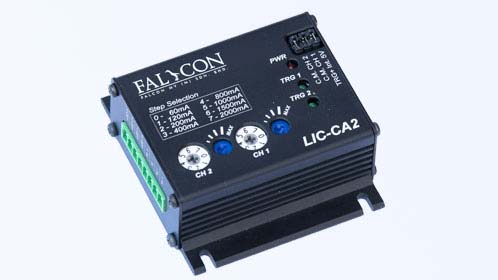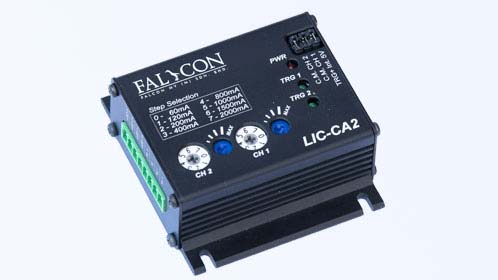 As compact and functional as our LIC-VA2, the LIC-CA2 offers an analog current control from 0 to 2A per channel.
With 2 channels and 2 corresponding trigger inputs, 2 different illuminations can be precisely controlled. The current control allows for safe flashing above the specifications for continuous operation. This works for lights without pre-resistance already with the typical 24Vdc supply voltage.
The operation is very simple. Choose trigger or continuous operation using jumpers and adjust the required current with the two potentiometers. No configuration or programming is necessary. Ideal for straightforward applications and changing requirements.
LIC-CA Light Intensity Control
| Model | Type | Input/Output Voltage [V] | Power per Channel [W] |
| --- | --- | --- | --- |
| LIC-CA2 | 2 Channel Continuous-, Trigger-, Strobe-Mode | 7-24V | 2A : 2x24V = 48W per Channel |
Compatible* with, among others
Allied Vision (AVT)
Baumer / VeriSens
Basler
Cognex / In-Sight
IDS
Keyence Vision Sensor
uvm.
*Assembly instructions and connection examples can be sent to you individually upon request. We are happy to assist you with the configuration.