LIC-X256N
Light Intensity Control LIC-X256N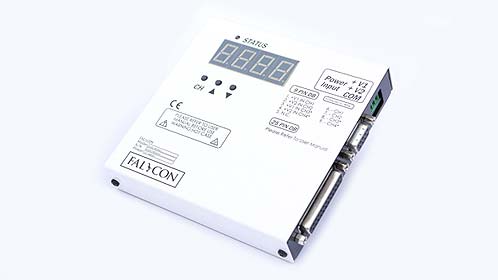 The light control units of the digital LIC series are available with 2, 4, 8, or even 16 channels.
Each channel has its own isolated trigger input. The brightness can be easily controlled for each channel via a provided RS-232 cable using a PC. The LIC-2256N and LIC-4256N models also have an additional display and buttons, allowing manual adjustment of brightness. Intensity regulation is achieved using 120kHz PWM in 256 steps, providing low losses and high color accuracy. In Strobe mode, the flash time can be limited to 7.5ms to ensure safe operation of the LEDs even under these demanding conditions.
The digital control units are specially designed for larger applications and remain easy to use. Connection cables and RS-232 cables are included in the scope of delivery.