LIC-S Controller
LIC-S Sequent Controller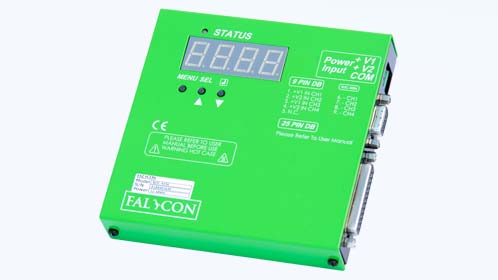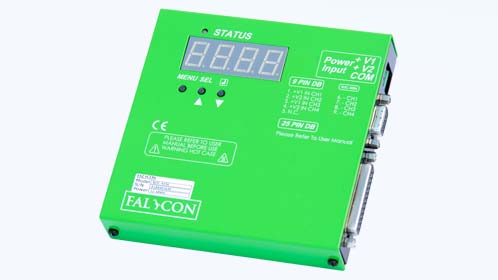 This variant of LIC-4256N allows an entry into the "shape from shading" technique.
In this image evaluation method, the object is illuminated from multiple directions one after the other, and an image is captured for each direction. The software calculates an image from the individual images, highlighting some errors more clearly.
The 4 channels of LIC-S can be programmed in 8 sequences. Each trigger signal activates the next sequence, allowing you to control 4 individual illuminations or segments of a 4-segment light with just one trigger signal in different patterns and intensities.
The intensity control of the channels can be done via PC or buttons, similar to LIC-4256.
LIC-S Sequent Controller
| Model | Input/Output Voltage [V] | Power per Channel [W] | Number of Output Channels | Number of Sequences | Regulation |
| --- | --- | --- | --- | --- | --- |
| LIC-S-4256 | 12-48V | 45W at 24V | 4 | 1-8 | PWM |
| LIC-S-4256-4A | 12-48V | 90W at 24V | 4 | 1-8 | PWM |
Accessories - DIN Rail Adapter for LIC-S
Article No.
Description
Compatible
Drawings
6-256-H
DIN Rail Adapter Kit / Mounting rail adapter
din rail kit
LIC-S-4256, LIC-S-4256-4A
Drawing 100 Kb
Compatible* with, among others
Allied Vision (AVT) industrial cameras
Baumer industrial cameras / VeriSens
Basler industrial cameras
Cognex industrial cameras / In-Sight
IDS industrial cameras
Keyence Vision Sensor / PLC control
and more.
*Assembly instructions and connection examples can be provided individually upon request. We are happy to assist you with the configuration.